Why protect your creations and documents?
By registering on the Copyright.eu platform, you provide legal protection to your important creations by establishing proof of their date and content(copyright registration).
Each certificate is dated with a legal timestamp and registered in the Copyright.info register. You can simultaneously obtain a bailiff's report.

We legally protect your creativity.
As soon as your creation is materialized and original, you own the copyright on it by the mere fact of its existence. However, you still need to prove that you are the author, in case of dispute by another person or infringement.
Admissible in at least 179 countries (Bern Convention) and recognised by the courts, our certificates allow you to prove the anteriority of your rights at an indisputable date.
Large files? 5 GB of storage space per deposit.
Does your creation contain several files (images, videos, texts, explanations…)? For each submission, you can upload up to 5 files of 1GO each and fill in a title and a custom description for your entire creation.
See our documentation: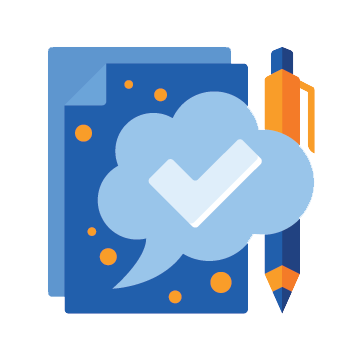 Protecting all types of creations

Creators, artists, and inventors trust us on a daily basis. We thank them!
Don't wait any longer to protect your creations and documents.