Proof of creations by Datasure, Qualified Trust Service Provider (QTSP).
Copyright.eu: Protecting a creation to prove your rights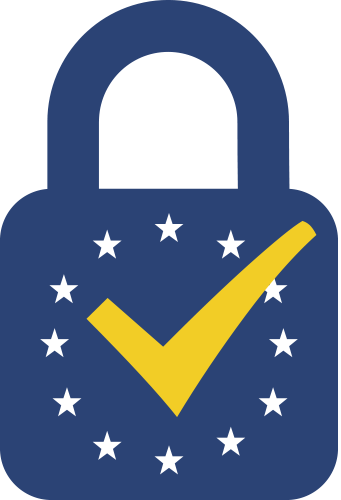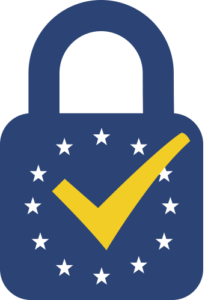 The international Copyright.eu service provides official proof of the date and content of your creations issued by a recognized trusted service provider.
Copyright.eu is provided by Datasure, the only trust service provider exclusively specialized in intellectual property which is recognised by EU and which appears on the official trust list of the European Union*.
*Datasure's electronic timestamping service is qualified by the French State and recognized throughout the EU as of 19/12/2022. See Qualification decision and Trusted List.
The Copyright.eu service is the online service that allows you to prove the existence, date and content of your creations to claim your rights in the event of infringement, litigation, or with your partners.
Secure and enhance your creations by guaranteeing their content and certain date directly online by completing the deposit form in the customer area.
Why protect creations and documents?
Creators, entrepreneurs and organizations give legal proof to their important creations by the official demonstration of their date and content granted by a trusted provider recognized by the State.
Each certificate is dated by qualified electronic timestamp and registered in the Copyright.info register. At the same time, you can obtain the Bailiff's report.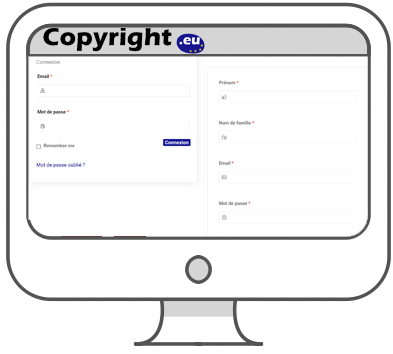 Create your account within 30 seconds on our secure platform.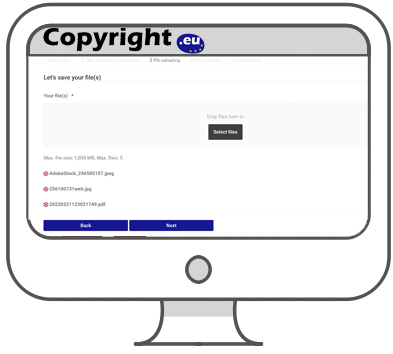 Upload online your files showing your creation or documents to be protected.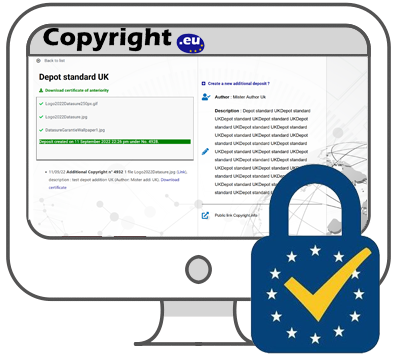 Your certificate is immediately available, ready to enforce your rights.
Main characteristics of the service
Here is an overview of the main advantages attached to the Datasure service: for more details, refer to the characteristics page of each offer.