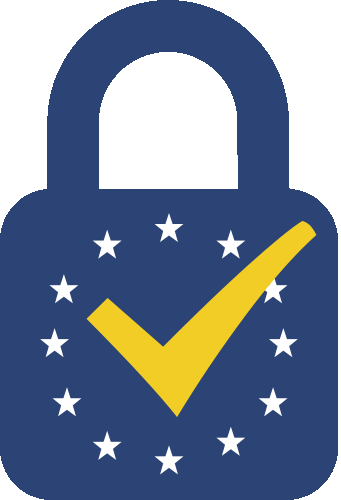 Datasure, the only qualified Trust Service Provider exclusively specialised in intellectual property.
Datasure is a European reference in digital trust in intellectual property and is one of the 28 qualified Trust Service Providers (QTSPs) recognised by the European Union. It is the only one exclusively specialised in intellectual property.

Datasure provides the international Copyright.eu service guaranteeing the highest compliance with European and international standards, having obtained official recognition and recommendation of its timestamping service by the EU, alongside, for example, the Conseil Supérieur du Notariat, the La Poste Group and several French ministries.
more than
0
creators, companies and organizations
on the Copyright.eu service
invested in technical innovation and legal recognition of Datasure services
more than
0
5/5 rating on Google
on the Certisure Group, of which Datasure is the subsidiary company
Why was the European Copyright Service (Copyright.eu) developed?
The European Copyright Service (Copyright.eu) was initiated as a university project in the research laboratory of the the Centre for International Intellectual Property Studies (CEIPI) and the Conservatoire national des arts et métiers (CNAM). Our professionals are graduates of these two institutions, as French engineers and/or legal experts specialising in intellectual property.
The founding idea was to offer an innovative service enabling users to obtain legal proof of the existence of their rights in a matter of seconds online. Many additional advantages with high added value were then added to the basic service : legal guarantee, online NDA, bailiff's report, legal electronic archiving, blockchain, etc.
Over the years, the service has considerably consolidated its offers, security guarantees, confidentiality and data sovereignty (see the services included in the Standard and Premium offers).
By decision of December 12, 2022, Datasure's commitments were confirmed by its qualification as a qualified Trust Service Provider ("QTSP") in accordance with the European "eIDAS" Regulation for its electronic timestamp trust service.
With a strong international vocation, Copyright.eu is currently available in French and English.