Protecting a software or a website with Copyright.eu
Claiming your rights: how and why?
All inclusive – No subscription
Are you the creator of an application, software, or a website?
You have developed an original application or website and the question arises as to how to protect it against possible copies.
We know too many stories of webmasters or developers whose source code or functional and/or graphic elements have been copied for other projects. With the Internet, it is easy to copy any type of content, and then how can you prove that you are the author at a certain date?
The purpose of an application or website is to make it available to the public. Before that, you may have to communicate regarding your project with third parties, business partners, etc.
There is a quick, simple, and affordable way to do so confidently: obtain proof of anteriority. We hope that our article will help you understand the subtleties of this subject.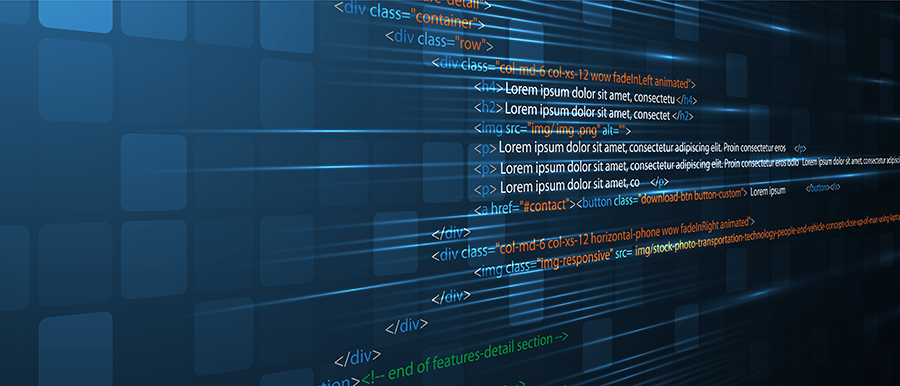 Copyright for Software. Protecting an app or a website has never been easier.
In France, as a matter of principle, a simple idea cannot be protected.
It is the resulting creation that will be protected, such as the graphic elements of your website, or the source code of your application if an intellectual effort has been made (and not a simple compilation of open-source codes).
There are important advantages to having your files dated:
Firstly, it allows you to be more confident in sharing with your partners or potential investors. At some point, you will have to disclose your project.
Secondly, in the case of making your work available to the public, a certificate with an indisputable date allows you to prove that you are the author, as opposed to any other person who might try to appropriate your creations.
Copyright.eu, a solution to secure an application or a website
It is important to consider establishing proof of anteriority throughout the creative process, to have irrefutable elements in the event of an infringement of your copyright.
Several solutions are possible for the constitution of this proof. To avoid long, tedious, and costly procedures in a notary's or bailiff's office, we have designed Copyright.eu: you can obtain your legally valid certificates of anteriority online in less than 15 minutes! On our website, you can deposit as many files (HTML, PHP, Java, databases, etc.) as you need, so that your application or website is well protected in case of litigation. This confidential approach preserves the secret nature of your files, which are secured on our platform.

Why choose Copyright.eu for the protection of software, applications or websites?
Each certificate is timestamped and registered in the Copyright.info register,
It is internationally valid (+177 countries),
Certificate of anteriority valid for life,
Allows a proof of anteriority while keeping your creation confidential,
Optionally, you can obtain an official bailiff's report (authenticated deed),
It is possible to make unlimited additional deposits from 15€ excl. tax for the same project at any time as you progress.
With Copyright.eu, you assign a certain date to multimedia creations in a matter of minutes.

The advantages of dating a software, application or website
Simplicity of evidence procedures (up to 5 files for 1 deposit with the possibility of unlimited additional deposits),
Obtain affordable proof certificates in 15 minutes, ideal before considering a patent application later on.
Copyright.eu filing with legal time stamping and optional parallel filing with a bailiff is perfectly suited for all types of files, whatever the programming language. In the case of a website filing, for example, simply upload the complete website archive (compressed files + database). It is essential that all the elements that need to be dated are present at the time of deposit.